Your premiere haunting destination in Loudoun County.A real Haunted House Leesburg Va built in 1872. It 32 room stone mansion with twists and turns shocks and horrors. Also The Carnival of Souls you can take a trip down into the old creepy basement that holds an abandoned circus that is new this year.
601 Catoctin Cir NE, Leesburg, Virginia, 20176
This attraction is miles from your location. MAP IT NOW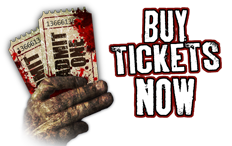 Every weekend from October 5 to November 4, we welcome you to Shocktober's 4-level Paxton Manor, Northern Virginia's only REAL Haunted House. Tickets include: 3 levels of the terrifying Paxton Manor, PLUS its basement, Carnival of Souls--full of creepy clowns and carnival carnage. These two attractions will leave you SCREAMING. Dates: We're open rain or (moon)shine every Friday, Saturday and Sunday from October 5th through November 4th 2018! Hours: Friday/Saturdays, 7pm-10pm Sundays, 7pm-9pm Food, beer, and wine also on sale at the event!
Click on ticketing or go to website to check out packages https://secure.interactiveticketing.com/1.23/c521de/#/select
601 Catoctin Cir NE, Leesburg, Virginia, 20176


No post found.