The Crypt at Jacobs Manor

Do you DARE venture forth into the forgotten tombs and masoleums that riddle the inner chambers of the Crypt at Jacobs Manor? Ancient horrors await you all! See! The mighty remains of The Cardiff Giant! The Bottomless Pit! Legions of the Undead, the mysterious cave that leads to the crypts! Don't miss North Dakotas PREMIERE Haunted House....The CRYPT at JACOBS MANOR!
307 Railroad Ave North, Leonard, North Dakota, 58052
This attraction is miles from your location. MAP IT NOW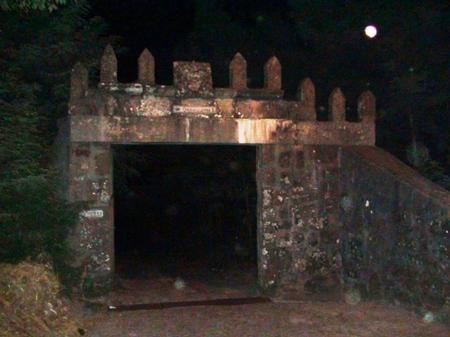 One of the longest running Haunts in North Dakota. Unbelievable artistry and macabre imagination built this edifice to the Horror genre. Admission has always been more than affordable, anything non-perishable for the Great Plains Food Banks program. Amazing actors and mind-blowing scenery will have you return more than once this Halloween season!
7-11 The first hour is recommended for those with children or perhaps with a weak constitution~ Flashlights allowed as our monsters know this means a "NO SCARE" HAPPY HALLOWEEN!
307 Railroad Ave North, Leonard, North Dakota, 58052
The Crypt at Jacobs Manor VIDEOS