Abandoned Haunted Complex

ABOUT "Abandoned Haunted Complex"
Come for a FULL NIGHT OF FEAR! We have Four Haunted Attractions for you to experience: Abandoned is home to two indoor haunted houses: HYSTERIA, which is a mind-bending interactive haunted house and AMBUSH, our high-startle and attack haunted house, sure to scare just about everyone. Outside, we have Stalker Haunted Cornfield. Stalker combines the eerie feel of the back-wood outdoors with the suspenseful immersion of our indoor haunts to create an all new experience! We've also have SHOOT-A-FREAK, where you can take out your frustrations with a paintball gun. You can show our clown who the REAL boss is! Our Haunted House Complex located between Milwaukee and Chicago off I-94 in Mount Pleasant, Wisconsin. We are very easy to find and get to, just look to sky for our search light! Abandoned Haunted Attraction is the scariest and best haunted house in Wisconsin! We are a top ranked professional Haunted House Complex just minutes from Chicago and Milwaukee, located right next to I-94 between Milwaukee and Chicago. Be prepared to be impressed visually, physically, and mentally!
2825 Southeast Frontage Road, Mount Pleasant, Wisconsin, 53177
262-866-1182

Haunted Houses

Suitable for all guests and families (HALLOWEEN FUN)
Join our email list to receive discount offers and updates.
Ticket And Price Information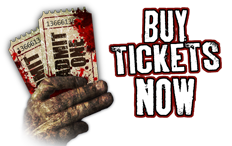 Hate to wait?? Fastpasses are available for this event for only $10 more to skip the long lines!! Please see our website for more details on our events.

VIEW CALENDAR
September 22, 28-29; October 5-6, 12-13, 19-21, 26-28; November 2-3 Ticket Booth Hours (we close the haunted houses when the lines end after these times): Fri & Sat: 7pm - 11:30pm Thu & Sun: 7pm - 10:00pm Be in the line by 6:45 to witness "The Rising"--you'll be able to see all of our costumed actors pass by the waiting lines to enter the houses for the night! It's a event that you need to witness in person!
Abandoned Haunted Complex VIDEOS
Abandoned Haunted Complex PHOTOS
2825 Southeast Frontage Road, Mount Pleasant, Wisconsin, 53177