ABOUT "Journey Haunted Trails"
Journey Haunted Trails; THREE, unique, haunted attractions providing mystery and scare for the mind, body and soul for one low price. Journey Trails is one of the most unusual, truth-based haunts ever created, and the only scare that stays with you "till death do us part!" Challenge your friends to "The Last Ride" coffin ride for an additional $5 fee.
6475 Parrish Rd., Providence Forge, Virginia, 23140
(804) 840-79

Haunted Houses

Suitable for all guests and families (HALLOWEEN FUN)
Join our email list to receive discount offers and updates.
Ticket And Price Information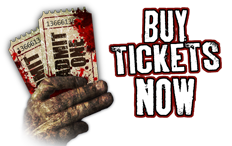 The Masquerade Parade - September 28, 2013 Rt. 106 in New Kent (exit 211 off I-64) The Virginia Casket Cruisers will be at Journey Trails early in the Season! Come see their odd collection of hearses! The "Last Ride" coffin ride simulator available every weekend at Journey - $5

Every Friday and Saturday night in October - 7:30 pm - 10:30 pm
Journey Haunted Trails VIDEOS
Journey Haunted Trails PHOTOS
6475 Parrish Rd., Providence Forge, Virginia, 23140