The Mortuary Haunted House HIGHLIGHTS: In the heart of New Orleans, Cities of the Dead, lies The Mortuary where if youre not screaming, youre already dead!" At the very dead end of world famous Canal Street lies The Mortuary,a 140 year old Grand Victorian Mansion, former funeral parlor, and crematorium surrounded by New Orleans famed Cities of the Dead and sits among more than a million graves in a one-square-mile radius. http://themortuary.net/ Its not your typical Haunted House, says Jeff Borne owner of The Mortuary. Ghost Hunters from around the world have come to The Mortuary to experience unearthly entities throughout the property year round. Now add to what is undoubtedly a very scary environment to begin with, state of the art animatronics, theatrical sets, movie quality actors in makeup, and unbelievable Fog Screen ghostly special effects and you get to experience one of the most terrifying Halloween haunts ever. http://themortuary.net/ The Mortuary is more than just a haunted house. Its loaded with great startling scares, plenty of fantastic unearthly atmosphere, a top-notch troupe of actors/haunters in a well organized production, and just a incredible overall live experience. So take a classic streetcar ride from the enchanting French Quarter to the portal of the world famous New Orleans Cemeteries, delivering you right to the steps of The Haunted Mortuary, one of the top Scariest Places On Earth! http://themortuary.net/ In this 6th year, the next chapter of The Mortuary story continues to unfold. In the darkest of night, something wicked this way comes... Welcome to the Dark Fantastic! This is CIRQUE DU FEAR! The Bloodiest Show On Earth! http://themortuary.net/ In addition, The Mortuary is used for private Halloween Parties complete with catering, entertainment, and the creatures of the night. For More information, dates, videos, hours, special events, and discount coupons, visit the Mortuary online at http://themortuary.net or call 504-483-2350. http://themortuary.net/
4800 Canal St, New Orleans, Louisiana, 70119
504-483-2350

Haunted Houses

Suitable for all guests and families (HALLOWEEN FUN)
Join our email list to receive discount offers and updates.
Ticket And Price Information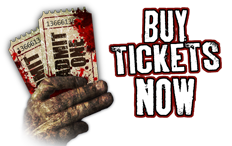 Slasher Nights are Thursdays in October Discount Nights! Flash Light Fear Fest After Halloween http://themortuary.net/

Sept thru Nov - See Calendar - 6:30pm to 10:30pm Typically
4800 Canal St, New Orleans, Louisiana, 70119


No post found.