Built on a real steamboat! Each Halloween season brings new twists and turns to the haunted tour of the historic dredge with 30 minutes of bone-chilling fear as fright seekers meander through the eerie rooms and corridors of the massive old boat. The tour visits more than 30 areas of the steamboat and is enhanced with state of the art special effects and movie quality sound and lighting. The tour of the old dredge is enhanced with Halloween special effects from chain saws to evil illusions and dozens of live actors to help immerse the fright seeker in the real life ghost story. Americas Premier Haunted Steamboat! But beware the Dredge's inhabitants including our infamous Captain and his ghastly crewmembers are anxiously waiting. Join us in 2012 for and discover for yourself why the USS Nightmare is Greater Cincinnati's favorite haunted attraction. The area's best haunted house is owned and operated By BB Riverboats with Radio sponsorship by KISS Radio the USS Nightmare offers Halloween entertainment for the whole family. Special events include special hours during the Riverfest fireworks and the Kids friendly lights on matinee show to the Captain's unrated extreme tour. The extreme tour is specially designed for fright seeker and haunted house lover. The Dark Combo offers two of Cincinnati's favorite haunted house, The USS Nightmare and Cincinnati oldest haunted house located at St. Rita's School for the Deaf, for one low price. Haunt house tickets, discount coupons and special group rates are available. Find all the best haunted houses at hauntedhouseonline.com Site contents copyright 2012 USS Nightmare unless noted otherwise. All rights reserved. This site uses Flash, Javascript and other modern internet technologies. If it seems broken to you, make sure you aren't running ad blockers, pop-up blockers, content filters or other web-crippling "services". HAUNTED HOUSE WEBSITE DESIGN BY SINISTERVISIONS.COM
101B Riverboat Row, Newport, Kentucky, 41071
859-740-2293

Haunted Houses

Suitable for all guests and families (HALLOWEEN FUN)
Join our email list to receive discount offers and updates.
Ticket And Price Information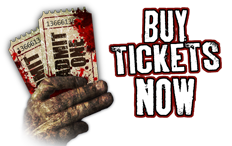 October 21st : Light on Matinee 4:00 - 6:00 pm. Then our regualr show from 7pm - 11pm October 27th :Our regular show from 7pm - 11pm. Then we unleash the Unrated Captain's Tour from 12:00 am - 2:00 am

September 21 through November 3
101B Riverboat Row, Newport, Kentucky, 41071


No post found.