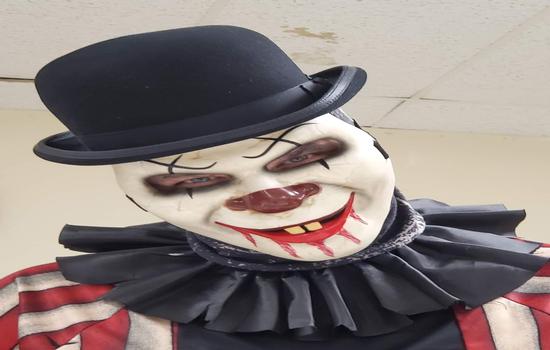 Creeps, clowns and crazies are ready to scare you! Come if dare! Doors open 30 minutes prior. $15 tickets. Call 757-599-6617 or email info@walkofterror.org for more details. As always with popular events -- you may experience considerable WAIT TIMES, but this year we will have some waiting room entertainment for you along with the CONCESSION STAND (burgers, dogs, drinks and more) and SNACK BOOTHS (popcorn, baked goods and cotton candy) for your last meal---or afterwards if you make it and still have an appetite! FIND A PRINTED FLYER AROUND THE HAMPTON ROADS AREA? Bring it in to be entered into a drawing for 6 tickets and a $50 Concession Stand Food Voucher to the 2023 Walk of Terror. **Parental Discretion required...there are scenes that may be unsuitable for children. Strobes in use - do not enter if you suffer from seizures, heart conditions, asthma, or any physical, mental, respiratory and/or medical condition. Close toed shoes highly recommended. DO NOT attend if you are running a fever or suspect you have been exposed to covid or the flu.
65 Saunders Road,, Newport News, Virginia, 23601
17572725671

Haunted Houses

Recommended for Guests 12 and over (SCARY)
Join our email list to receive discount offers and updates.
Ticket And Price Information
$15 at eventbrite, at the door or call ahead at the number listed above.

Oct 14 & 15 (7pm to midnight) and Oct 16 (7pm to 10pm) Oct 21 & 22 (7pm to midnight) and Oct 23 (7pm to 10pm) Oct 28 & 29 (7pm to midnight) and Oct 30 (7pm to 10pm) PLUS... Halloween Night, Oct 31 (7pm-10pm)
65 Saunders Road,, Newport News, Virginia, 23601