Based on a 1940's mental institution, The Asylum is the most realistic, disturbing, and interactive haunted attraction in Oklahoma.
304West Cherokee Avenue, Nowata, Oklahoma, 74048
This attraction is miles from your location. MAP IT NOW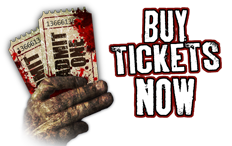 The most realistic and disturbing haunted attraction in Oklahoma; The Asylum is based on the dark history of the earliest sanitariums before there were rules and restrictions to control what happened inside.
304West Cherokee Avenue, Nowata, Oklahoma, 74048