Located minutes from downtown Pittsburgh, Hundred Acres Manor brings a new level of fear every fall season. New for the 2016 Hundred Acres Manor introduces two mind-bending attractions. Hundred Acres Manor has been featured on The Travel Channel, LA Times, Forbes.com, USA Today, Good Morning America and dozens of other national and local news stations as one of America's best haunted houses. But Hundred Acres Manor hides a deep and dark secret. Over it's 13th year history Hundred Acres Manor has donated over $1.5 million to two Pittsburgh charities, The Homeless Children's Education Fund and Animal Friends. Hundred Acres Manor is not only one of America's scariest haunted houses, but also a 501c3 non-profit doing it all for a good cause.
Hundred Acres Drive, Pittsburgh (South Park), Pennsylvania, 15129
This attraction is miles from your location. MAP IT NOW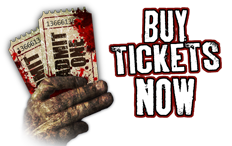 \Voted one of Americas Best haunted houses by HauntWorld Magazine and TopHaunts.com – Hundred Acres Manor is the most intense, in your face, run for your life, scream bloody murder haunted attraction featuring the most brutal displays of absolute carnage and chaos. Prepare yourself for a full sensory inhuman assault on your psyche leaving you in a state of panic and dismay. A sadistic world of unimaginable and inconceivable horrors awaits that will leave you paralyzed with shear dread and terror. Hundred Acres Manor is a true shock show that delivers an extreme overdose of terror that will leaving you crying in a corner with your insides bleeding and your underwear soiled. Hundred Acres Manor is named one of the best haunted houses in the world.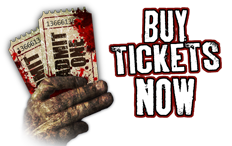 Buy tickets to one of the nations top ranked haunted houses, Hundred Acres Manor. Located minutes from downtown Pittsburgh, with six mind-bending attractions for one low price and two multi-room escape rooms! - HAUNTED HOUSE - 6 ATTRACTIONS General Admission - $20 VIP (Skip the Line) - $30 Super VIP (Skip the line + t-shirt) - $40 ESCAPE ROOMS - MULTI- ROOM THEMES Regular - $25 Early Bird (Select Days) - $20

Pittsburgh's scariest haunted house, Hundred Acres Manor kicks off it's regular season September and runs through November. All 6 attractions and escape rooms are open everyday of operation. Experience why Hundred Acres Manor Haunted House has been named "One of The Best Haunted Houses in America" and has been featured on Forbes, The Travel Channel, Yahoo and USA Today. - 7:30 pm - 11:30 pm (Fri & Sat) 7:30 pm - 10:00 pm (Sunday- Thursday)
Hundred Acres Drive, Pittsburgh (South Park), Pennsylvania, 15129


No post found.