Rochester Horror FRIGHT at the FARM
ABOUT "Rochester Horror FRIGHT at the FARM"
"HAUNTING ROCHESTER MINNESOTA" NEW LOCATION! Come visit Southern Minnesota's most horrifying haunted attraction located at the Willow's Keep Farm (47385 HWY US-52, Zumbrota, MN 55992). With over 10,000 square feet of indoor haunts and a NEW HAUNTEDCANNABIS MAZE. This haunted attraction is truly designed to frighten and amuse you. We have live theatrical tour guides that walk your through our attraction. This is a live performance you don't want to miss! SUGGESTED AGES 10-99 Not recommended for younger patrons. WE DO NOT ISSUE REFUNDS! Please bring young children to the LIGHTS-ON presentation. It will allow younger ones to see the haunted attraction without the scare.
U.S. 52, Zumbrota, Minnesota, 55992
507-491-2639

Haunted Houses

Suitable for all guests and families (HALLOWEEN FUN)
Join our email list to receive discount offers and updates.
Ticket And Price Information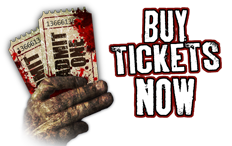 FRIGHT at the FARM $13 Willow's Keep Farm & Halloween Express (During Open Hours) $13 Online ($1.65 Service Fee) $15 At The Door (cash or credit) THE HAUNTED OLDE PINE THEATRE $8 At The Door

VIEW CALENDAR
FRIGHT at the FARM Oct. 5, 6, 12, 13, 19, 20, 26, 27 & Nov. 2, 3 (7 PM - 11 PM) BLACKOUT FRIDAYS (10 PM - 11 PM) Find your way through the attraction with a LED candle provided. "Lights-On Presentation" Family Friendly Farm Tours $6 October 20, 27 & Nov. 3 (5 PM - 6 PM) Willow's Keep Farm HEMP MAZE MINNESOTA, Pumpkin Patch, Pumpkin Slings, and Gourd Walk Sept. 22, 23, 29, 30 (12 PM 4 PM) Oct. 6, 7, 13, 14, 18, 19, 20,21, 27, 28, & Nov. 3 (12 PM 4 PM) THE HAUNTED OLDE PINE THEATRE October 17, 18, 24, 25, 31 & Nov. 1 (7 PM - 10 PM)
Rochester Horror FRIGHT at the FARM VIDEOS
Rochester Horror FRIGHT at the FARM PHOTOS
U.S. 52, Zumbrota, Minnesota, 55992

Safety Rules 1) You will be on a guided tour so please listen and follow your tour guide and do not stray off the path. 2) This is a live performance please do not touch any of our actors, they will not intentionally touch you. 3) You will be entering and exiting old buildings so please watch your step throughout. 4) Absolutely, no photography or videotaping. 5) Turn off your cell phone ringer and do not accept calls or text during the tour. 6) There is no smoking permitted on the tour. 7) No light sources are permitted. Please refrain from using your cell phones or flashlights to light the way. 8) Do not touch our props or disturb the historic haunted buildings in anyway. 9) Please be courteous of other members of your group. Remember, this is a shared experience. 10) Individuals age 15 and under must have a responsible adult on site at all times. 11) Rowdy or aggressive behavior and profanity will not be tolerated and are cause for removal from the attraction. 12) Do not enter the attraction intoxicated or under the influence of anything. 13) WE HAVE THE RIGHT TO REMOVE ANYONE FROM THE ATTRACTION WITHOUT A REFUND AND WE WILL PRESS CHARGES FOR UNLAWFUL BEHAVIOR! MEDICAL CONDITION CAUTION: There are strobe lights, fog machines, lasers, projectors, sound effects, and loud music in the attraction. Please do not enter if you have a medical condition, are pregnant, claustrophobic, on crutches, have any type of heart condition, epilepsy, respiratory problems, or back pain. You know your physical limitations, Rochester Horror does not. If you suspect your health could be at risk for any reason or you could aggravate a preexisting condition of any kind do not participate.