Psycho Path Haunted Attraction
ABOUT "Psycho Path Haunted Attraction"
OK Haunted House HIGHLIGHTS: Psycho Path Haunted Attraction is a 4600ft. ride and walk through haunt. We have attempted to make the scenes as movie like as possible even bringing in Hollywood and haunted house consultants. Owned by veteran haunted attractionists Psycho Path is dedicated to giving you the best October entertainment possible. Psycho Path Haunted Attraction is Oklahoma's most unique haunted attraction. Psycho Path is located just 10 minutes North of Tulsa in Sperry, Oklahoma. Those brave enough to venture onto the Psycho Path will climb into their own Scareage, a custom vehicle designed specifically for Psycho Path. While most outdoor haunts rely on noisy tractors to pull a wagon, the Psycho Path Scareages are so quiet riders will hear leaves rustling or twigs snapping in the darkness. Some of the sounds are man-made, and some are not, but they all combine to enhance the 20 minute journey through the heavily-wooded land filled with movie-like horror scenes to scare you out of your seat. Do you dare???
1517 E. 106th St. N., Sperry, Oklahoma, 74073
918-288-7685

Haunted Houses

Suitable for all guests and families (HALLOWEEN FUN)
Join our email list to receive discount offers and updates.
Ticket And Price Information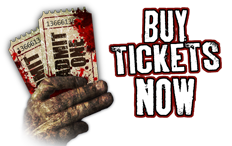 OK Haunted House SPECIAL EVENTS: New this year is the creepy Shadow Box walk through.

Sept. 30, Oct. 1,7,8,14,15,20,21,22,27,28,29 - Dusk to 11 p.m.
Psycho Path Haunted Attraction PHOTOS
1517 E. 106th St. N., Sperry, Oklahoma, 74073