The Abyss at Haunted Lemp Brewery
The Abyss at Lemp Brewery is the scariest real haunted house in America. Travel deep underground inside of real caves and caverns alone in pitch darkness. There is nothing that can prepare for such an extreme experience at The Abyss. Deep underground NO ONE CAN HEAR YOU SCREAM! Locations downtown St Louis inside the old Lemp Brewery
3500 Lemp Avenue , St. Louis, Missouri, 63118
This attraction is miles from your location. MAP IT NOW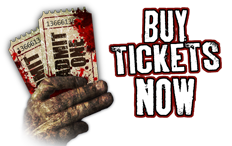 RATINGS
9.02 out of 10
Rate This Haunt
Download a discount coupon email directly to your email.
SUBMIT
Missouri Haunted House HIGHLIGHTS: The Haunting at Lemp Brewery Haunted House is inside the turn of the century old Lemp Brewery complex one of America's most haunted places. Lemp Brewery Haunted House is located three floors underground inside real caves and caverns in one of America's only REAL haunted houses. Underground NO ONE can HEAR you SCREAM! In 2015 YOU GO UNDERGROUND IN COMPLETE DARKNESS where monsters, mutated creatures roam. THERE IS NO LIGHT NO WAY TO FIND YOUR WAY but sheer courage. This year we've added even more frights to make your experience the scariest ever. For all the highlights of this MO haunted house: http://www.scarefest.com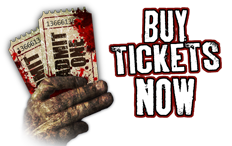 Missouri Haunted House SPECIAL EVENTS: The Abyss at Lemp Brewery Haunted House was totally renovated for the 2015 haunted house season. Now explore even more caves and caverns 5 stories underground. The Lemp Brewery Haunted House is one of the most haunted places, real haunted houses not only in St. Louis Missouri but across America. Prepare to go where no one can hear you scream. For regularly updated haunt info and events: http://www.scarefest.com - The Abyss costs $25.00 per person.

View Calendar
The Abyss is located under the old Lemp Brewery in downtown St Louis Missouri. The Abyss is open in October. Please see the image below for all times and dates. - Sunday-Thursday 7-9:30pm Friday and Saturday 7-12am
3500 Lemp Avenue , St. Louis, Missouri, 63118



Read all warnings and disclaimers before entering the Abyss at Lemp Brewery. Do not even if you have any medical issues including heart and breathing issues.