Take a journey into Japanese Culture and Folklore. DAN is breaking from the typical haunt template. No Clowns, No Zombies, No Chainsaws. This year's theme is: " V " The Final Chapter ~ A Tsunami of Fear is headed your way ~ We bring forth the forefathers of fear to retake their rightful place, we will unleash the Samurai, Spirits, Ghosts, and Demons on the DFW Dallas Fort Worth Plano Denton Metroplex. Fear is in Everything !
501 E Swisher Rd., Lake Dallas, Texas, 75065
This attraction is miles from your location. MAP IT NOW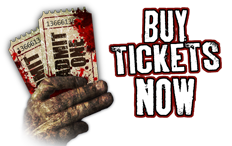 RATINGS
9.95 out of 10
Download a discount coupon email directly to your email.
SUBMIT

Dan's Haunted House presents for 2018: " V " The Final Chapter A Tsunami of Fear is headed your way Dan's Haunted House Evil has again fallen on Dan's Haunted House. A tsunami of darkness has broken over the land, drawn by Hachiman's foul magic and the curse that festers in the haunted trees. What hasn't been washed away has become tainted by evil. Now the land swarms with malformed creatures pulled from the deep abyss. Half-human monstrosities pull themselves through the murky waters on fin-like claws, demons hide in the trees to capture the unwary, and the spirits of the drowned and the damned hunt the living for sport. There is no escape from the curse – it swallows all it touches, and soon it will come for you. It's a Japanese< Scary Themed Outdoor Haunted House It's a DAN Thing ! * No Clowns, No Zombies, No Chainsaws FEAR is in EVERYTHING! Why the Name? * Calling it Dan's Haunted House allows us to do whatever theme we want whenever we want. Dan's is not tethered to what the haunt should be by having your typical haunted attraction name. Our name is different, Our haunt is different, we are different. WE are DAN WE are MANY WE are ONE, and WE don't do that anymore. No Clowns, No Zombies, No Chainsaws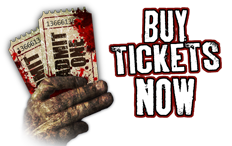 Group Discount Haunted House Tickets Available - General Admission: $20.00 (taxes included in ticket price) CASH, CREDIT or DEBIT CARDS accepted online or at the door. but No Checks Tickets purchased

View Calendar
Dans Haunted Houses hours and dates of operation Dates and Times for 2018 OPEN 8 pm 11 pm Fri and Sat Nights Oct. 5, 6, 12, 13, 19, 20, 26, 27 & Sunday, Oct. 28 (8 pm to 10 pm) Enjoy Your Halloween with a little taste of DAN !
501 E Swisher Rd., Lake Dallas, Texas, 75065