Take a journey into Japanese Culture and Folklore. DAN is breaking from the typical haunt template. No Clowns, No Zombies, No Chainsaws. This year's theme is: MOKUSATSU KREEPS ATOMIC SHADOWS we bring forth the forefathers of fear to retake their rightful place, we will unleash the Samurai, Spirits, Ghosts, and Demons on the DFW Metroplex. Fear is in Everything !
501 E Swisher Rd., Lake Dallas, Texas, 75065
This attraction is miles from your location. MAP IT NOW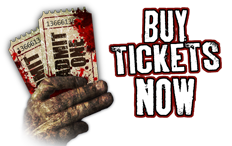 RATINGS
9.95 out of 10
Rate This Haunt
Download a discount coupon email directly to your email.
SUBMIT

MOKUSATSU – KREEP'S ATOMIC SHADOWS A year has passed. The death of Unkle Kreep should have been a victory for Hachiman and his demonic horde – instead, it has turned into a tragedy, and given Dear Ol' Unkle Kreep one last shot at revenge. Summoning what little power he had left in his spectral form, Kreep called upon the uneasy spirits of war and destruction to help him break free of Hachiman's iron grip. Under the cover of a diseased pale moon, he brought forth horrors of a terrible weapon that combined the rage and disdain of the spirit world with one of the mightiest powers of this one – Atomic Fire. Hachiman and his oni minions watched as the weapon exploded, filling the already cursed forest with a wave of nuclear anger. Everything it touched was burnt, or changed; the spirits trapped in that nightmare of trees turned even darker, their souls blackened into ashy shadows. Kreep had gotten his revenge, but had paid a terrible price for it, his spirit warped into something less than human. Even the mighty Hachiman was unprepared for the onslaught, and was wounded by the mighty blaze of elemental fire. Worse was yet to come, though. From the darkness crept creatures neither Kreep nor Hachiman had seen before – twisted, tortured escapees from some dark pit of reality, eager to wreck havoc on a new world. Now, shadows walk freely in the forest, taking what pleasures they can from torturing passers-by. The Japanese God of War does what he can to maintain order, and his creatures still wander the woods to punish those who trespass. But through it all, the twisted form of Kreep's Depraved Spirit can still be seen, laughing in delight at his revengeful wrath and the horror it's caused, looking for fresh souls to fill his ranks. . . * No Clowns, No Zombies, No Chainsaws WE are DAN, WE don't do that anymore! FEAR is in EVERYTHING! Why the Name? * Calling it Dan's Haunted House allows us to do whatever theme we want whenever we want. Dan's is not tethered to what the haunt should be by having your typical haunted attraction name. Our name is different, Our haunt is different, we are different. WE are DAN WE are MANY WE are ONE, and WE don't do that anymore. No Clowns, No Zombies, No Chainsaws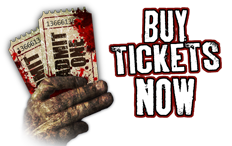 General Admission and Group Discount Haunted House Tickets Available - General Admission: $20.00 (taxes included in ticket price) CASH,CREDIT or DEBIT CARDS accepted online or at the door. but No Checks Tickets purchased online will have an additional service fee (from TicketLeap) Group Rates: Contact Dan 972-821-9154 Free Paved Parking No Fancy speed or fast passes available at this time, We like to keep things simple.

View Calendar
Dans Haunted Houses hours and dates of operation Dates and Times for 2017: OPEN 8 pm 11 pm Fri and Sat Nights Sept 22, 23, 29, 30 Oct. 6, 7, 13, 14, 20, 21, 27, 28, Sunday Oct. 29 (8pm to 10pm) Halloween Evening October 31 is TBA
501 E Swisher Rd., Lake Dallas, Texas, 75065