Voted Oklahoma's Best Haunted Attraction in 2010, 2011, 2012, 2013, and 2014! Featuring two terrifying haunts in our new location in west Tulsa for the 2015 season: The Hex House & West Side Grim! Experience both attractions in one location, for one low price! Brace for pure horror in The Hex House and try to escape the hands of death in West Side Grim... if you can!
5610 West Skelly Drive, Tulsa, Oklahoma, 74107
This attraction is miles from your location. MAP IT NOW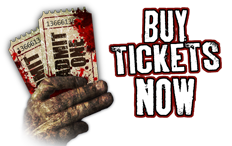 Voted the #1 Haunted Attraction in Oklahoma for 2010, 2011, 2012, 2013 & 2014! The Hex House is one of the most intense attractions in the state (not intended for children). The Hex House is an extreme multi-element, walk-through haunted attraction themed around a dark chapter in Tulsa's haunted past. You won't find any Freddy's, Jason's, or movie scenes in The Hex House. What you will find is that you've been fully submerged in an altered reality that is much darker and less predictable than anything you've seen in the movies. As you make your way through the flickering hallways and eerie rooms of The Hex House (assuming you don't sprint out prematurely), you'll descend from mere creepiness into a full-on, intense nightmare that you won't soon forget. The goal of The Hex House isn't simply to entertain you, it's to completely remove you from your comfort zone and make sure you know what sheer terror feels like.... and if we don't get you this time... rest assured that next time, we will...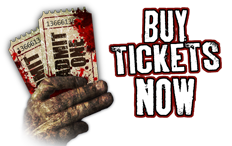 Tickets available at www.HexHouse.com - $20 for a combo ticket (valid for entry into both attractions). $30 for a FastPass (reduces the wait time on busy nights)

Sept. 25th - Nov. 1st - From 7:30 PM to 11:00 PM (later as required by crowd size)
5610 West Skelly Drive, Tulsa, Oklahoma, 74107