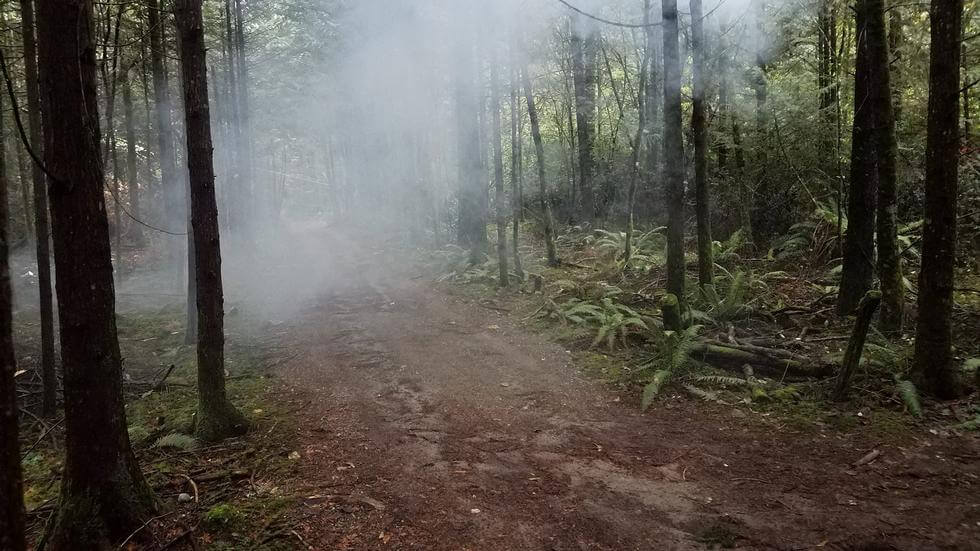 Brave the haunted forest……if you dare! Tiptoe down the haunted trail as the bone-chill of fall has settled in and distant screams fill the air! Join us for the inaugural season of The Haunted Forest at Grand Farms, opening September 30th, 2016. Located on the Key Peninsula in Pierce County. The Haunted Forest at Grand Farms is an all outdoor haunted attraction that features a half mile trail through the woods beginning with a 12' tall by 14' wide entrance gate guarded by a fire breathing dragon! If our victims can make it through the mammoth, daunting entrance, past the Necromancer, they'll follow the trail through zombies, giant spiders, witches, werewolves, and an Indian burial ground, while flying ghouls and goblins abound. Eventually, through the darkness of night, ending up at the séance fire where basic concessions, coffee, cider and hot chocolate are sure to delight – that is if you are able to accept them from the Grand Farm Gargoyle as he guards over the fire, eyeing his nightly catch!
17616 South Vaughn RD, Vaughn, Washington, 98374
This attraction is miles from your location. MAP IT NOW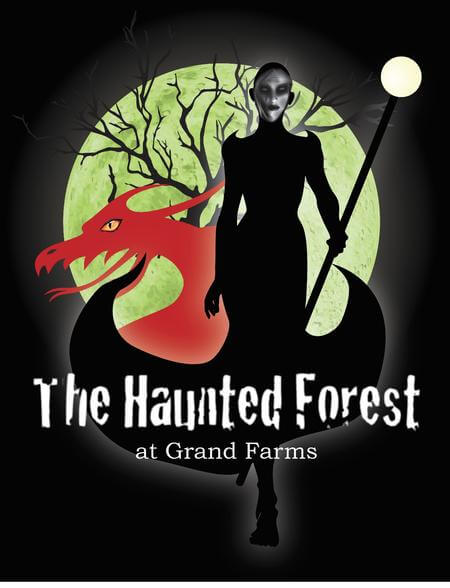 IMPORTANT INFO TO KNOW BEFORE YOU ARRIVE! This is a walk through a forest, please dress appropriate for the weather and walking in the woods. Trail is firm but walking shoes are recommended! Open Friday and Saturday evenings rain or shine! On-site parking available. Go to the top of the driveway and you will be directed where to park and then to the ticket booth. Cash and Debit/Credit cards accepted. Price is $12 per person. Discounted to $10 per person for groups of 6 or more. Geared towards adults and children 12 years or older. We will do our best to accommodate patrons with disabilities! If you had a great time give us a great review on Facebook! If you have a suggestion or problem please contact us directly - this is our first year in business and we want to make it right! Hot apple cider, hot coco and s'mores are FREE at the fire pit!
6 PM - 11 PM Friday and Saturday Nights OCTOBER!
17616 South Vaughn RD, Vaughn, Washington, 98374

No post found.