Benton Farms Haunted House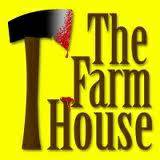 11896 Old Lexington Pike, Walton, Kentucky, 41094
859-485-7000

Haunted Houses

Suitable for all guests and families (HALLOWEEN FUN)
Join our email list to receive discount offers and updates.
Ticket And Price Information
Your ticket allows your entry into one of the best Haunted Houses in Ky, it has a no guarantee of your return from house.......hahaha...we will not disappoint you. Scare rating expected after or if you come out.....hahaha Goto The Haunted Farm House on Facebook or The Haunted Farm House Investigation page on Facebook!!! Like us with a comment also on a post and will email u a $ discount ticket. Must like our page. Remember this is a fundraiser for the 501C3 non profit farm benefits going to school field trips and farm summer camp for lower income families and 98% reduced lunch schools who can not afford a field trip without grant support like this. Bentonfarm.com our mission. - $10 person Group rates text 859-240-4552 promo haunt world??

Every Friday and Saturday in October 7pm to 11pm
Benton Farms Haunted House PHOTOS
11896 Old Lexington Pike, Walton, Kentucky, 41094