Fright Nights at the South Florida Fairgrounds
Fright Nights is the premiere haunted house attraction in South Florida. With 4 full indoor haunts, 2 escape rooms, rides, live music, food, and entertainment, Fright Nights should be your number one Screampark destination.
9067 southern blvd, west palm beach, Florida, 33411
This attraction is miles from your location. MAP IT NOW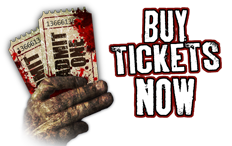 Each year we are dedicated to bringing you BRAND NEW haunted attractions. This year our haunts include: Sunnyville School House - where the children come out, but not to play Pestilence – an age of plagues and vampires The Doll Factory – where evil lurks behind their glassy eyes The Void – a terrifying trip into darkness In addition, guests can enjoy rides on our family-friendly "Monster Midway" – complete with live entertainment featuring magic and sideshows, Escape rooms, local and regional bands and food and beverages.
Due to Hurricane Matthew - Our haunts will now open October 13th. Opening night (preview) tickets will be honored on Oct. 13th, 2016. The Behind the Scenes Tour will now be Wednesday, Oct. 12, 2016. Monster Bash - October 30, 2016 - Fright Nights haunted houses open October 13th and run through the last weekend of October. Dates & Times October 13, 15, 14, 15, 20, 21, 22, 27, 28 and 29th Park Hours Thursdays 6pm – 11pm Fridays & Saturdays 6pm – Midnight Midway opens @ 6pm Haunts open @ 7pm
9067 southern blvd, west palm beach, Florida, 33411
Fright Nights at the South Florida Fairgrounds VIDEOS



Not recommended for children under 12. Parental discretion advised.