Please arrive as early as possible Friday and Saturday nights. We also have available in October: Zombie Paint Ball Ride (Fridays and Saturdays) New Flash light tours, 2 hour Paranormal Tours (daytime and nighttime), Over night Ghost Hunts of the Main building, Over night Ghost Hunts of 3 of the outer buildings, Fall Festival 10/06 (free event on the front 9 acre lawn) The Asylum Ball 10/20 (costume contest/party) Be the envy of all your friends, spend the night in a 150 year old Lunatic Asylum this October!
71 Asylum drive, Weston, West Virginia, 26452
(304) 269-50

Haunted Houses

Suitable for all guests and families (HALLOWEEN FUN)
Join our email list to receive discount offers and updates.
Ticket And Price Information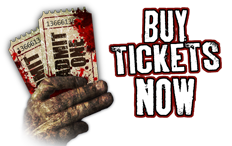 Haunted House Tickets: GA $25.00* VIP $40.00* Flashlight Tours: $10.00* Paranormal Tours:* $40.00* Ghost Hunts:* $100.00* Zombie Paintball ride: $20.00* Asylum Ball $20/$25* *+ tax

September 28th to November 3rd Closed 10/03 and 10/07 Dark till 9:30 pm Thursday and Sunday Dark till 11:30 pm Friday and Saturday
71 Asylum drive, Weston, West Virginia, 26452