Join us at the Trans-Allegheny Lunatic Asylum for this years haunted house "Hospital of Horrors" Thursday - Sunday Sept. 27th - Nov. 2nd Closed 9/29 $25.00 a Head $10.00 off discount coupon available for Thursday and Sunday nights at Go Marts state wide check www.theasylumwv.com for dates/times and VIP tickets.
71 Asylum drive, Weston, West Virginia, 26452
This attraction is miles from your location. MAP IT NOW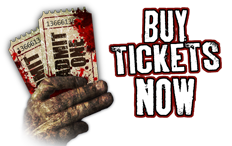 Please arrive as early as possible Friday and Saturday nights. We also have available in October: Zombie Paint Ball Ride (Fridays and Saturdays) New Flash light tours, 2 hour Paranormal Tours (daytime and nighttime), Over night Ghost Hunts of the Main building, Over night Ghost Hunts of 3 of the outer buildings, Fall Festival 10/06 (free event on the front 9 acre lawn) The Asylum Ball 10/20 (costume contest/party) Be the envy of all your friends, spend the night in a 150 year old Lunatic Asylum this October!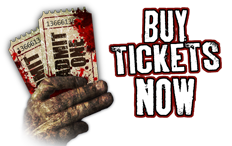 Haunted House Tickets: GA $25.00* VIP $40.00* Flashlight Tours: $10.00* Paranormal Tours:* $40.00* Ghost Hunts:* $100.00* Zombie Paintball ride: $20.00* Asylum Ball $20/$25* *+ tax

September 28th to November 3rd Closed 10/03 and 10/07 Dark till 9:30 pm Thursday and Sunday Dark till 11:30 pm Friday and Saturday
71 Asylum drive, Weston, West Virginia, 26452