Dungeon of Doom Haunted House

The Legendary Dungeon of Doom is located in Zion, Illinois dead smack in the middle between Chicago and Milwaukee. This haunted attraction is an in-your-face, maximum intensity haunt. The thrill begins the moment you get out of the car...and sometimes the nightmares never stop. Experience our Killer Crew and new attractions inside 42,000 Square Feet of Terror!
600 29th Street, Zion, Illinois, 60099
This attraction is miles from your location. MAP IT NOW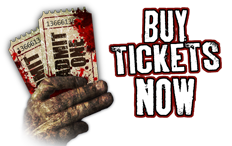 Come Celebrate our 20-Year Fear-Union in 2016! Located between Chicago and Milwaukee at the old Briquette Factory in Zion, the Dungeon of Doom has has engraved its name in Haunt History because year after year, the sickest minds in the industry take the chill to new heights. While heart-pounding boundaries are pushed to the limit, DOD's freak show shatters expectations with unmatched attractions, such as the one-of-a-kind Buried Dead or Alive, where everyone in your group will be physically buried. The DOD continues to reach the boundaries with the best Killer Crew including the lurking ghouls, deranged clowns and shambling undead. They are sure to scare you right out of your skin!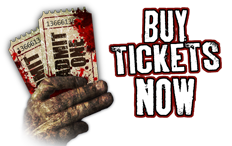 Can you handle more than 60 Minutes? Reserve your passage into the depths of the Dungeon of Doom online now! The Largest single walk through haunt in the Midwest!

Get more information online at www.dungeonofdoom.com! - Hours Open: 7:00PM til Last Body Crawls...
600 29th Street, Zion, Illinois, 60099


No post found.