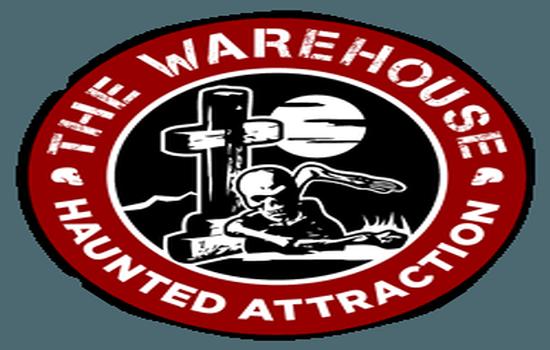 The Warehouse The Warehouse presents Wrong Turn. Bigger and better than ever. Nothing but pure insanity. We will make your blood curdle, and leave your soul questioning existence and bring your nightmares to life. Wrong Turn is not for the faint of heart. Every decision you make could be your last. There is something lurking around every corner. Pay no mind to the screams in the distance, or the sinister chuckles of our demented minions who only live to please their master. WEDDINGS Haunted Wedding at The Warehouse If you have an affinity for all things spooky, there's a chance you may be considering a Halloween-themed wedding. Better yet let us perform your ceremony. Experience the eerie phenomena for yourself when you book your wedding with us. It can be as simple as saying, "I do" in a simple ceremony dressed up as your favorite scary character or a little more extravagant with your family and friends and the greatest costume party ever. It's really all about what you want. Call or email us for more details. We would love to be part of your "Happy Never After"…
313 Legion Street, Weber City, Virginia, 24290
423-677-7875

Haunted Houses

Recommended for Guests 12 and over (SCARY)
Haunted House
Midway (Games)
Zombie Paintball
Gift Stores
Join our email list to receive discount offers and updates.
313 Legion Street, Weber City, Virginia, 24290
The Warehouse Rules

This attraction reserves the right to refuse admission to anyone. You will experience intense audio, lighting, extreme low visibility, strobe lights, fog, damp or wet conditions, moving floors, special effects, sudden actions, and an overall physically demanding environment. You should NOT ENTER a Haunted house if you suffer from asthma, heart conditions, prone to seizures, physical ailments, respiratory, or any type of medical problem, pregnant, or suffer from any form of mental disease, including claustrophobia.
DO NOT ENTER IF YOU SUFFER FROM ASTHMA HEART CONDITIONS SEIZURES OR ANY TYPE OF MENTAL, PHYSICAL, RESPIRATORY, OR MEDICAL DISORDERS.
DO NOT Smoke, Vape, Run, Eat, or Drink inside this attraction. Additionally, there is no touching of the actors or props inside of the attraction.ABSOLUTELY NO VIDEO or FLASHphotography may be taken inside of this attraction.
NO CELL PHONES TABLETS ANY RECORDING DEVICE
If any of these rules are not followed, you will NOT be admitted and you will be asked to LEAVE this property.
DO NOT TOUCH THE PROPS
VIDEO RECORDING IS IN PROGRESS
Your ticket is a revocable license, it may be taken and admission refused upon refund of purchase price. The holder of this ticket understands there is an inherent risk involved with attending this attraction. Ticket holder voluntarily assumes all risk and dangers associated with participation in this attraction. In consideration and acceptance of entrance into this attraction, holder agrees to release the operator, its parent corporations, affiliates, officers, directors, employees, and property owner from any liability, harm, injury, death, or cost of any expenses what-so-ever that may arise directly or indirectly, from attending this attraction.
ENTER AT YOUR OWN RISK!!!!!