Hellview Cemetery a free Haunted Attraction in St. Petersburg, Florida invites you to stop by and visit...or you might end up staying for all of eternity. Visit Hellview.net for details on this year's event. Check this profile for videos, directions and more information. We look forward to scaring you soon.
510 49th Avenue North, St. Petersburg, Florida, 33703
This attraction is miles from your location. MAP IT NOW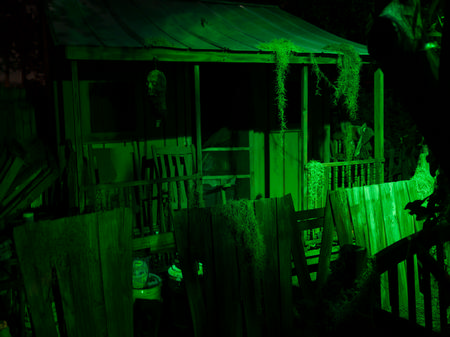 Hellview's evil spills out into Northeast St. Petersburg every Halloween. Join us for our full maze walk-through. Free admission, but donations are accepted for charity. This attraction does feature, fog, lasers, special effects, strobes, enclosed spaces, and enough fear to shake you to your core.
Trick or treaters welcome on Halloween! Free admission! Donations accepted for charity.

View Calendar
Halloween Weekend and select other dates in October.. - 7pm to 10pm
510 49th Avenue North, St. Petersburg, Florida, 33703