Bizarre AC in Atlantic City, NJ. The first and ONLY Atlantic City Horror-con will invade The Chelsea Hotel on October 16-18, 2015!
111 South Chelsea Avenue, Atlantic City, New Jersey, 08401
This attraction is miles from your location. MAP IT NOW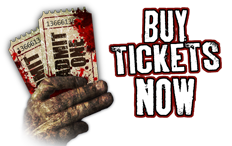 For too long monsters, zombies ghouls, freaks and goblins have roamed the boardwalk aimlessly searching... Searching for a place to gather and tell their stories. October 16-18, 2015 at The Chelsea Hotel in Atlantic City New Jersey in happens, the weird, the odd, the BIZARRE gather for a weekend of entertainment, education, commerce and camaraderie as we celebrate all things horror and beyond. A celebration of all things BIZARRE October 2015 at The Chelsea Hotel. Check it!
111 South Chelsea Avenue, Atlantic City, New Jersey, 08401