SON OF MONSTERPALOOZA, September 18-20, 2015! See Award winning FX Artists, Monster related artwork displayed/sold! Special Exhibits! Presentations! & More!
2500 North Hollywood Way, Burbank, California, 91505
This attraction is miles from your location. MAP IT NOW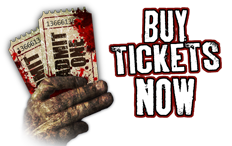 Son of Monsterpalooza September 18-20, 2015 in Burbank, California! A three day celebration of all things monster related. Featuring Special Exhibits, Makeup-Demos, Presentations, Over 150 Vendors, Special Guests, and much more!
2500 North Hollywood Way, Burbank, California, 91505