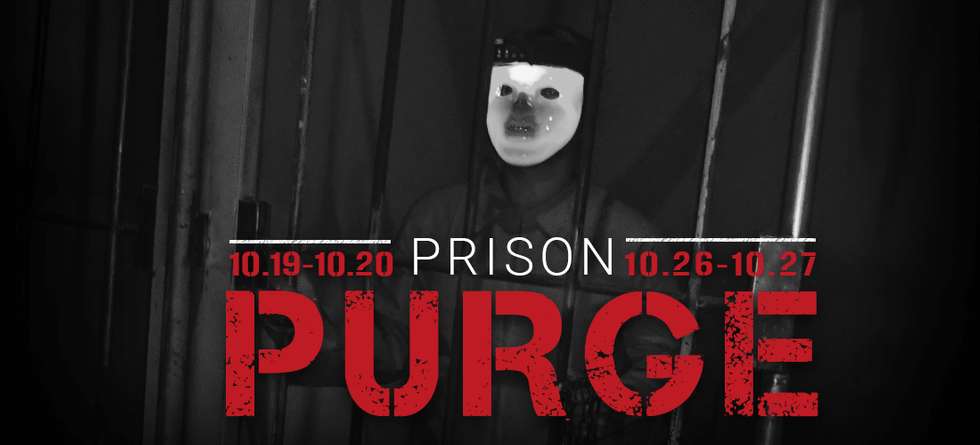 ABOUT "Haunted Laser Tag "
The Maximum Prisons Prisoners escaped during the annual Purge and have taken over Alcatraz. We are calling upon citizen-soldiers to help us defend and take back Alcatraz from the army of murderous prisoners! Players must stay out of sight from these highly trained killers, just one glance and there's no escape! Come defend Alcatraz in the Prison Purge against the escaped prisoners on October 19th & 20th and October 26th & 27th!
5050 N River Rd, Schiller Park, Illinois, 60176
855-454-4426

Haunted Houses

Suitable for all guests and families (HALLOWEEN FUN)
Join our email list to receive discount offers and updates.
Ticket And Price Information
Choose your time and book on our website! If you have any questions, give us a call! $30 Per-person

Visit our website to check availability! We will be running our zombie sessions on October 19th & 20th and October 26th & 27th!
5050 N River Rd, Schiller Park, Illinois, 60176