A whole new NIGHTMARE is waiting for you at Waldorf Estate of FEAR with new themes and sets that will have you screaming for your Mommy!! Face your FEARS at our 4 attractions...The Haunting at the Waldorf Hotel, Terror in the Corn Haunted Hayride, Infection interactive zombie survival game and ZOMBIE Escape Rooms!!
6325 Interchange Road, Lehighton, Pennsylvania, 18235
This attraction is miles from your location. MAP IT NOW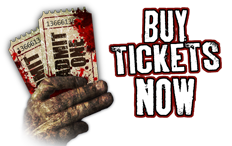 Brand new HORROR awaits you at Waldorf Estate of FEAR... A portal to Hell has opened and the demons have possessed the WALDORF HOTEL and all who enter. Wander through what remains of our restaurant and hotel but be careful of who you come in contact with for they are not of this world. Jump on the wagon and enter into the Pumpkin King's domain on TERROR IN THE CORN. Our theme this year...horror movie icons. Sit back and try to relax as we take you on a ride through some of your favorite horror movies. INFECTION is our interactive Zombie game where you wear a flag football belt, representing your organs, and see if you would survive the apocalypse. ZOMBIE ESCAPE ROOMs...The apocalypse has hit and you find yourself fighting for your life in a zombie infested wasteland when a survivor offers you refuge. He locks you in for safe keeping while he goes to look for more survivors but are you truly safe?
6325 Interchange Road, Lehighton, Pennsylvania, 18235