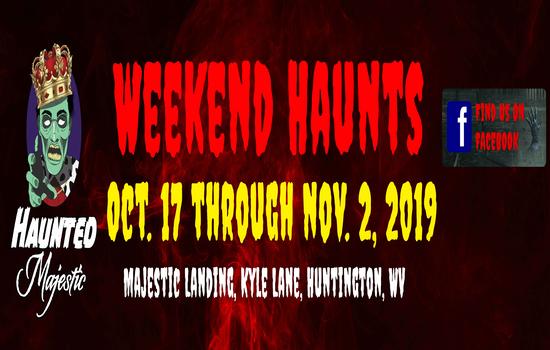 Haunted Majestic is West Virginia's only floating haunted house. That's right, floating! Haunted Majestic is a 16,000-square-foot two-story haunted house built on two barges which are moored on the Ohio River near Robert Newlon Airport, just east of Huntington, WV. The seasonal attraction will be open for the 2019 season from October 17 through November 2. Check out our website at www.hauntedmajestic.com for details, times, directions and special guest information.
6100 Kyle Lane, Huntington, West Virginia, 25702
304-416-0445

Haunted Houses

Recommended for Guests 12 and over (SCARY)
Join our email list to receive discount offers and updates.
6100 Kyle Lane, Huntington, West Virginia, 25702