Face your fears in the terrifying Dungeon of Doom at the Kemah Boardwalk! You're about to take a stroll through the dark side of reality with demons from the underworld, zombies and monsters that torment the living! Located under the Boardwalk Inn hotel - cowardly souls, who are reluctant to complete their passage and confront their childhood fears, there is an early exit. Now...it is time to cross the threshold to the Dungeon of Doom. Terror reigns through Halloween. Tickets may be purchased in advanced at www.dungeonofdoomkemah.com
215 Kipp Avenue, Kemah, Texas, 77565
281-535-8100

Haunted Houses

Suitable for all guests and families (HALLOWEEN FUN)
Join our email list to receive discount offers and updates.
Ticket And Price Information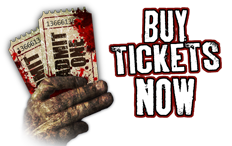 Purchase admission at the Dungeon ticket booth window or buy now online. The Dungeon of Doom is located in the breezeway under the Boardwalk Inn. Look for the hearse or listen for the screams! - $15 per Victim $20 Dungeon Fast Pass (skip the line) $10 Student Night Discount with I.D. $12 Group Rates - must call 281-538-9600 to book your group $12 Landry's Select Club Members - Must show LSC card to receive discount. Valid Sunday Fridays; including Halloween.

215 Kipp Avenue, Kemah, Texas, 77565


No post found.

Artificial fog and strobe lights are in use inside haunted house. This attraction may not be suitable for persons with certain medical conditions. Parents should exercise caution in allowing younger children to enter the haunted house attraction. The haunted house contains loud sounds, strobe lights, sudden movements, artificial fog, and other effects that younger children may find frightening. The haunted house also contains scenes that some children may consider disturbing.