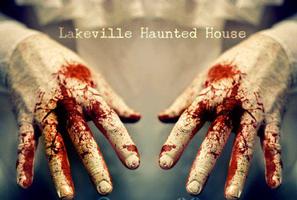 ABOUT "Lakeville Haunted House"
Welcome to the LAKEVILLE HAUNTED HOUSE where evil spirits roam in the darkness around you. No matter where you turn, you can feel the eyes of someone or, something watching you. A snap of a twig, the rustling leaves, the howling wind, and screams of fear fill you with fright as you travel through the twisting turning maze of horror. Do you have the courage to make it through? Do you think your friends will help protect you from the unknown? Think again. Go ahead and close your eyes, the sounds will become trapped in your head. Face your fear, at the Lakeville Haunted House! OCT. 14th, 15th, 21st, 22nd, 28th and 29th! Tickets go on sale 6:00PM-10:00PM Ticket prices are $15 per person no refunds!
28Precinct Street, Lakeville, Massachusetts, 02347
5089230053

Haunted Houses

Suitable for all guests and families (HALLOWEEN FUN)
Join our email list to receive discount offers and updates.
Ticket And Price Information
Tickets are $15.00 per person (sorry no refunds) and are on sale 6:00 - 10:00pm. A $3 off coupon for Fridays in October is available below. We now accept VISA and MASTERCARD!

OPEN FRIDAY AND SATURDAY NIGHTS ONLY Tickets on Sale from 6:00pm - 10pm Rain or Moonlight Walking tours start at 7pm.
Lakeville Haunted House VIDEOS
Lakeville Haunted House PHOTOS
28Precinct Street, Lakeville, Massachusetts, 02347
WE SUGGEST CHILDREN OVER THE AGE OF 12 ATTEND ONLY.