The question for you to ask yourself is: Do you dare to wander through a dark haunted woods? Are you willing to have the cold night air fill your lungs, not being able to stop shivering? Are you willing to realize that it may not be the cold that is making you shiver? As the hair on the back of your neck suddenly stands up as your heart begins to pound. As you try to calm yourself you hear something rushing behind and in front of you, but you can't see anything. Your heart starts to beat uncontrollably and your breathing is now becoming more labored. It's too late to turn back now. You're now stuck in the middle of 13 acres of the most Unstable, horrifying, menacing, ghostly demon ghouls. Hiding behind every tree and lurking around every corner of the most feared haunted woods in central Wisconsin. There is a place, far worse than any nightmare, and it's now open to the public. Welcome to Terror Trail®! Most indoor haunted houses take place in 40 to 65,000 square foot buildings; Terror Trail spans over 566,280 square feet of terror and fear, some that we have created for you and some that we didn't have a thing to do with! The management of Terror Trail feels a responsibility to issue this fair warning: This tour presents a glimpse into one of our greatest common fears — that of death and what lies beyond. Some of you will be thrilled. Many will be shocked. But most of you will just be horrified. This adventure is not for the faint of heart… With over ½ of a mile of winding trails and mesmerizing "points of interest", this haunt is THREE times as long as the average haunted house. Not only do we welcome you to try your luck in the beginning of our trail, but your ticket also gives you access through the Forest where the mansion once stood. With blood curdling scares and horrific sights the terror trail will be something that you soon won't forget!
Chicago Ave, Wautoma, Wisconsin, 54982
920-744-5221

Haunted Houses

Recommended for Guests 12 and over (SCARY)
Haunted House
Haunted Forest
Haunted Trails
Join our email list to receive discount offers and updates.
Ticket And Price Information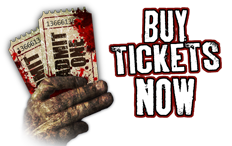 Get your tickets online now for a place, far worse than any nightmare and is now open to the public. Welcome to Terror Trail

Chicago Ave, Wautoma, Wisconsin, 54982

WARNING: You may experience vulgar language, intense visual, lighting, strobes, and special effects under extreme conditions. This attraction is not recommended for individuals with heart problems, who are pregnant, have respiratory problems, who suffer from claustrophobia or anxiety attacks. Sorry our wooded trail is not handicap accessible. - Terror Trail reserves the right to refuse admission to anyone. You will not be admitted if you have on any kind of open shoe or if you appear intoxicated or under the influence of narcotics. Terror Trail reserves the right to eject any person for any reason.