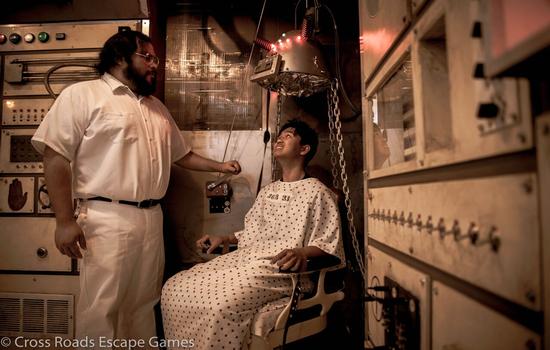 AN ESCAPE ROOM WITH A FUN TWIST! Sane or Insane? Trustworthy or not? These are the questions Dr. Griffin wants you to answer. He has created a social experiment for a select group of patients. Some of these patients he believes are sane, others, completely insane. Like lab rats, he has put you inside his twisted experiment of paranoia and challenges you to figure out who to trust and who to betray. THE PSYCH WARD IS AN INTERACTIVE GAME OF DEDUCTION, TRUST, AND BETRAYAL WITH ESCAPE ROOM, BOARD GAME, AND IMMERSIVE THEATRE ELEMENTS.
4245 East La Palma Avenue, Anaheim, California, 92807
714 572-1004

Haunted Houses

Recommended for Guests 12 and over (SCARY)
Join our email list to receive discount offers and updates.
Ticket And Price Information
Tickets range from $32-$35 per person. Must be purchased online in advance.

Open all year long! Wednesday-Sunday
4245 East La Palma Avenue, Anaheim, California, 92807