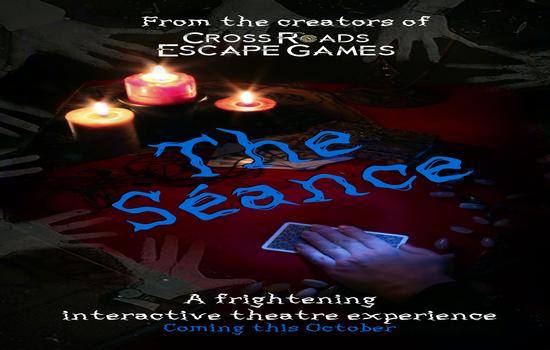 A frightening interactive theatre experience! Madam Ruby has invited you and a few guests to participate in her Séance and step beyond the veil. But who or what will be waiting for you? This is a frightening interactive theatre experience with live actors and special effects. You will be required to interact with your surroundings and others in the room.
4245 East La Palma Avenue, Anaheim, California, 92807
714+572+1004

Haunted Houses

Recommended for Guests 16 and over (VERY SCARY)
Join our email list to receive discount offers and updates.
Ticket And Price Information
Tickets are $50-$80 per person. Limited availability- only 8 seats per show!

Open Wed-Sunday, October 2019
4245 East La Palma Avenue, Anaheim, California, 92807