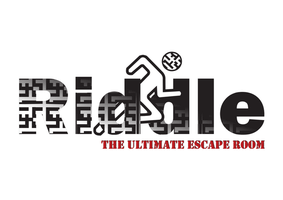 ABOUT "Riddle Escape Room"
WHAT IS RIDDLE ESCAPE ROOM? Riddle Escape Room is a real-life escape room game located in Scottsdale, Arizona, but serving Tempe and the entire greater Phoenix area. It's a fun, team-building activity and brain-busting experience. After entering the room with your team of up to 10 people (composed of friends, family and potentially even strangers), the door is locked behind you and 60 minutes are put on the clock. You must work with your team to find clues and solve puzzles that will lead you to your escape! The Riddle Escape Room currently has four different escape rooms available. We can accommodate groups of 40 people at one time. Can You Escape the Room?
2334 N SCOTTSDALE RD, STE. A120, Scottsdale, Arizona, 85257
480-659-7033

Escape Rooms

Suitable for all guests and families (HALLOWEEN FUN)
Join our email list to receive discount offers and updates.
2334 N SCOTTSDALE RD, STE. A120, Scottsdale, Arizona, 85257