Black Ops Paintball Zombie Hayride & Haunted House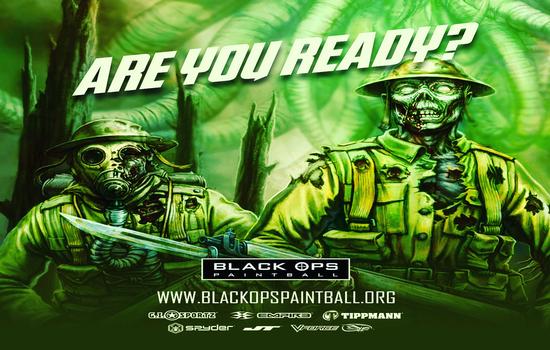 ABOUT "Black Ops Paintball Zombie Hayride & Haunted House"
The undead have risen again at Black Ops Paintball in Fayetteville, NC! Get your tickets to this year's Zombie Hayride, Friday & Saturday Nights for the whole month of October Take a ride through deep dark woods, past abandoned buildings, ancient ruins, and more, while defending yourself against ravenous hordes of zombies! Use your mounted cannon to blast the undead with flesh-melting glow-in-the-dark ammo and escape to freedom! Other attractions include: – Extreme Haunted House **The BRAND NEW Haunted House is BIGGER and SCARIER than last year. You can purchase a ticket just for the haunted house only and those are $20. So what are you waiting for? Come on out and get scared for a good a cause. ** Tickets on sale now! Save some money and book ahead! Fast Passes also available if you want to skip the wait and get right to the action!
2112River Road, Fayetteville, North Carolina, 28312
910-876-4444

Haunted Hayrides

Suitable for All Guests and Families (MILD SCARES AND HALLOWEEN FUN)
Join our email list to receive discount offers and updates.
Every Friday & Saturday in October starting October 2nd-October 31st
2112River Road, Fayetteville, North Carolina, 28312