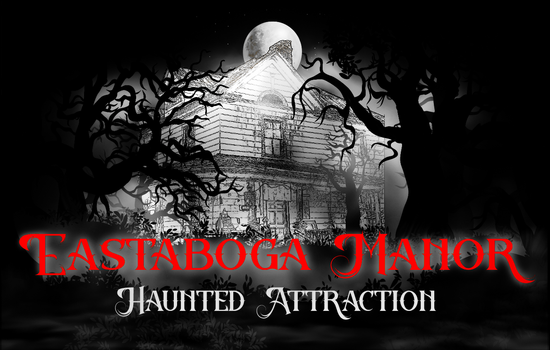 Come Experience The Deep South's Newest Haunted Attraction, Located In Eastaboga Alabama. Come Face Your Fears, In Our Extreme Mind Tingling Haunt. Are You Claustrophobic?..... Are You Afraid Of The Dark....? If So, You're Sure To Love The Chaos & Confusion That You Will Experience And We're Sure, You Won't Leave The Same!!!
91Mudd Street, Eastaboga, Alabama, 36260
2053621497

Haunted Houses

Recommended for Guests 12 and over (SCARY)
Haunted House
Midway (Games)
Escape Rooms
Join our email list to receive discount offers and updates.
Ticket And Price Information
https://app.hauntpay.com/events/eastaboga-manor

91Mudd Street, Eastaboga, Alabama, 36260