Chippewa Lake Slaughterhouse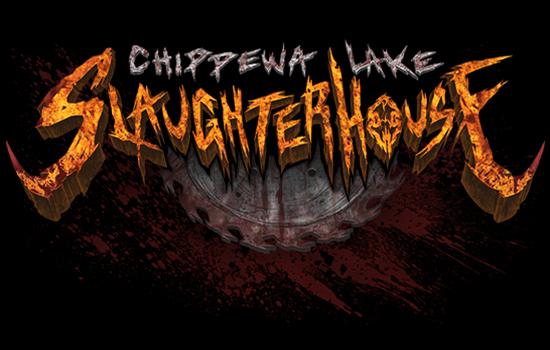 ABOUT "Chippewa Lake Slaughterhouse"
"The Most Realistic Horror Experience Ohio Has To Offer" True terror awaits you inside this REAL Slaughterhouse. A MUST-SEE haunted attraction with professional actors and Hollywood quality sets. Eugene Karver and his loyal family opened its doors to 'Karver Meats' in 1948, they quickly became the main meat-supplier for Chippewa Lake and other surrounding cities, numerous schools as well. As the family business thrived, many employees started turning up missing. Even though it was never proven, gossip spread throughout the town that the Karver family was behind the disappearances. 40 years later the factory mysteriously shut down and no one has heard from or seen the Karver family since, within the last few years rumors of mutated creatures spotted on the property have the local residents and law-enforcement terrified to approach it. What dark secrets lie inside the Slaughterhouse and what became of the Karver family? Find out this fall season!

Haunted Houses

Recommended for Guests 12 and over (SCARY)
Join our email list to receive discount offers and updates.
2020 Season Schedule Coming Soon! https://slaughterhouseohio.com/hours/
Chippewa Lake Slaughterhouse VIDEOS
5665 Chippewa Road, Chippewa Lake, Ohio, 44215