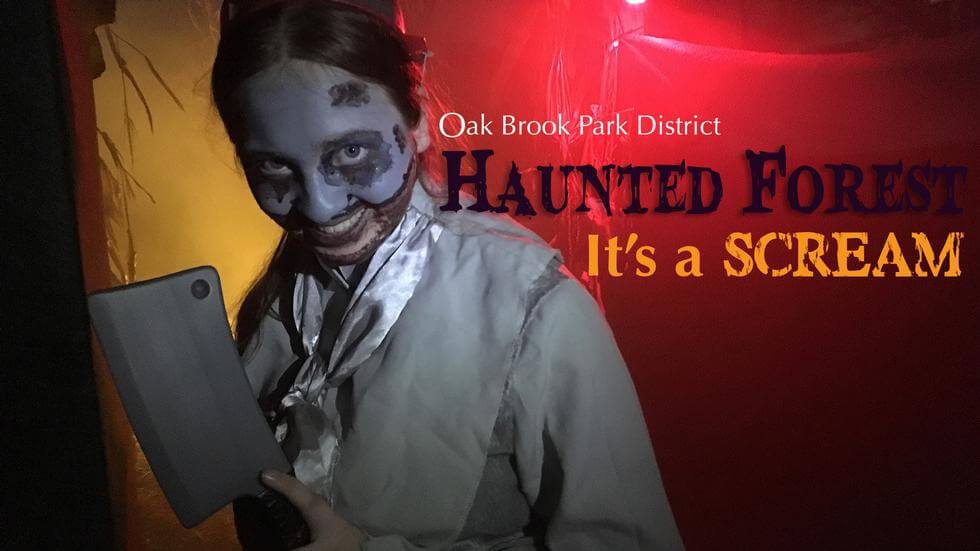 Each year, this unique fall festival offers Halloween fun for the entire family! Featuring a life-sized ADA accessible haunted maze, pumpkin patch, hayrides, crafts and more, this event is available one weekend only! The Indoor/Outdoor event takes place on Fri. and Sat., October 12 and 13 from 6:30-9:30pm, Oak Brooks Central Park, 1500 Forest Gate Road. This years haunted maze is over 10,000 square feet and twists its way into the forest. Maze preview night is on Thurs., Oct. 11 from 4-6pm. While the scary scenes will be in place, there wont be any actors jumping out to throw maze-goers off track, making the feature more kid-friendly. For $5 participants will be able to walk through the maze as many times as theyd like Thursday night. There is no general admission charge for Haunted Forest on Oct. 12 or 13. Families may buy activity tickets for $1 each or 25 for $20, and several of the family activities are free. For more information visit www.obparks.org or call 630-990-4233.
1500 Forest Gate Road, Oak Brook, Illinois, 60523
This attraction is miles from your location. MAP IT NOW

There is no general admission. Activity tickets are $1 each or 25 for $20. Maze entry fee is 5 tickets. Family activities are 1-4 tickets, with several free options available.

1500 Forest Gate Road, Oak Brook, Illinois, 60523