Old State Mine Haunted Trail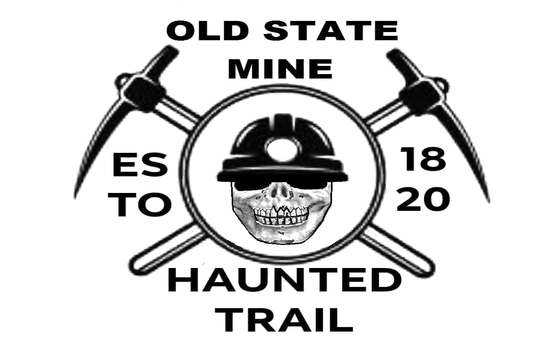 ABOUT "Old State Mine Haunted Trail "
Infirmary fans, OLD STATE MINE is an all outdoor trail based around the legend of an old mining village and gold mine that was overtaken by an evil entity known as Doom. Journey down through time to unveil the origins of Doom's evil plan for Assimilation! Start your adventure at Train Station 1313. If you are not consumed by the fire, the trail will lead down through the old haunted village, deep into the woods, then drops you down into the Doom-infested Mine. If you manage to climb your way out at the top of the bluff you will arrive at DarkWell Museum. Although the museum curator keeps the doors tightly locked, many of the exhibits which never made it off the loading dock are free and inhabiting the museum grounds.. You will traverse through many ancient evils, if you hope to survive. The Old State Mine and DarkWell Museum is recommended for ages 14 and up.
4400 Industry Dr., Bartonville, Illinois, 61607
3092413113

Haunted Houses

Recommended for Guests 12 and over (SCARY)
Join our email list to receive discount offers and updates.
Ticket And Price Information
Three tier ticketing system: $13 cash at the gate, $15 online hourly arrival, and $40 VIP (21 and older only) online hourly arrival. VIP tickets include indoor waiting at a bar, private parking, and private entrance. Online tickets are valid for date/time purchased only.

October 1, 2, 8, 9, 15, 16, 22, 23, 29, and 30 Gates open at dark and close at Midnight. Patrons must be through the gate before Midnight for entry.
4400 Industry Dr., Bartonville, Illinois, 61607
Old State Mine Haunted Trail is not handicap accessible. Stay on the marked trail, and no running.