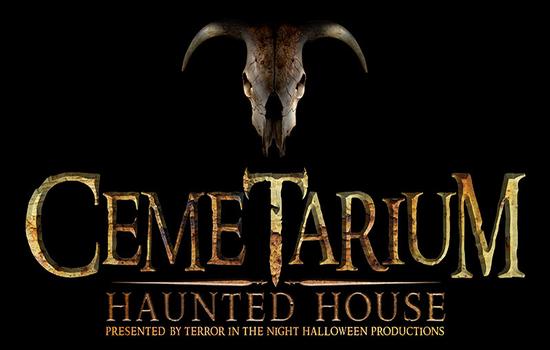 ABOUT "Cemetarium Haunted House"
The time for all things scary is right around the corner and Cemetarium Haunted House Attraction is getting ready to haunt Sacramento again! For the fourth year in a row Cemetarium will be located at the Orangevale Community Center. Cemetarium offers scares for all ages with our Low Scare family friendly and Full Scare tours! Last year we added a new Monster mini haunt attraction for those too young to brave the scares of our larger attraction. Our other attractions include Psycho Circus and Zombie Heights located in Orangevale.
6826 Hazel Ave, Orangevale, California, 95662
(916) 670-9662

Haunted Houses

Suitable for all guests and families (HALLOWEEN FUN)
Join our email list to receive discount offers and updates.
Ticket And Price Information
Cemetarium Haunted House * Psycho Circus * Zombie Heights * Monster mini Haunt - Full Scare Tours - Low Scare Tours (Special Nights) - Monster Mini Haunt (family friendly) *Check haunt website or ticketing website for complete schedule and pricing. Children age 12 and under must be accompanied by an adult through full scare attractions.

2023 Hours of Operations: Oct 20th - 31st *(CLOSED 23rd and 24th) OPEN from Mon-Sun 7:00pm-11:30pm
Cemetarium Haunted House VIDEOS
Cemetarium Haunted House PHOTOS
6826 Hazel Ave, Orangevale, California, 95662