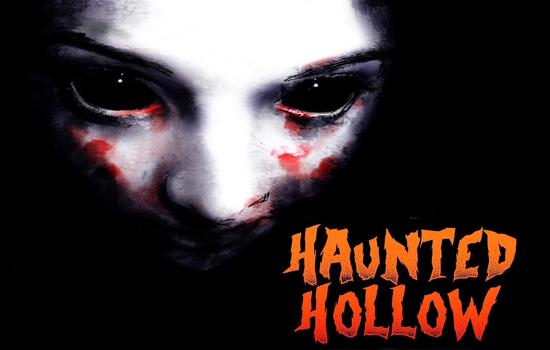 Take a trip to the backwoods, to a place off the beaten path and forgotten by time. A place with a strange yet familiar curse. Where things are seen and heard that cannot be explained. Come and explore the curse of Haunted Hollow and do your best to escape with your soul and sanity still intact. Are you brave enough to venture where few dare to go? We hope you'll make it out alive so you can come back again to share the curse of Haunted Hollow with your friends. Come if you dare!
231Griggs Road, Six Mile, South Carolina, 29682
864-650-7780

Haunted Houses

Recommended for Guests 16 and over (VERY SCARY)
Join our email list to receive discount offers and updates.
Ticket And Price Information
Tickets will be $24 if purchased at the gate. Online tickets will be available on our website prior to opening, and online tickets will be $22.

September 27- Opening Day September 28 October 4 October 5 October 11 October 12 October 18 October 19 October 24 October 25 October 26 October 30 October 31 November 1 November 2 Gates open at 6:30 p.m. each night the trail is open. The trail begins at dark and ends at 11 p.m. Anyone already in line for tickets at 11 p.m. will be permitted to enter the trail. KIDS NIGHTS: October 27 October 28 6:30-8:30 p.m. the kids can enjoy the trail as the nice monsters hand out candy.
231Griggs Road, Six Mile, South Carolina, 29682