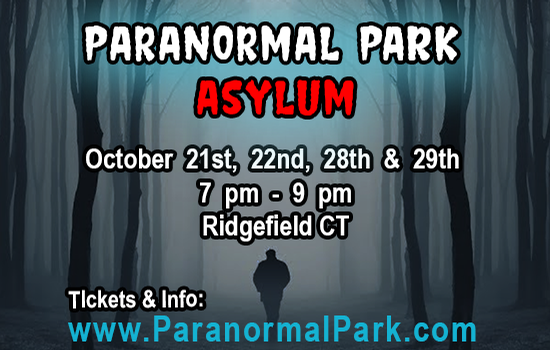 New for Halloween 2022 - The Paranormal Park "Asylum" Ghost Walk in Ridgefield, CT. TICKETS: paranormalpark.com Local residents have started to see some strange apparitions in "Paranormal Park" again. Some say they are ghosts of the old insane Asylum that burned down on Halloween night, 1900. Investigative teams are forming now – are you brave enough to join? "Paranormal Park" is a live action ghost walk, filled with suspense and surprises. You will be part of the story line. You will interact with spooky actors. You will view potentially disturbing images. You will be scared out of your wits! You will make it out alive (we hope) The walk should take about 15-20 minutes to complete. Recommended for ages 10 & up.
729 N. Salem Rd, Ridgefield, Connecticut, 06877
646-373-8363

Ghost Tours

Recommended for Guests 12 and over (SCARY)
Haunted Forest
Haunted Trails
Charity Haunt
Join our email list to receive discount offers and updates.
Ticket And Price Information
$15 per person. Refunds will be provided for cancellations made up to 24 hours before event.

729 N. Salem Rd, Ridgefield, Connecticut, 06877