Screamatorium Haunted House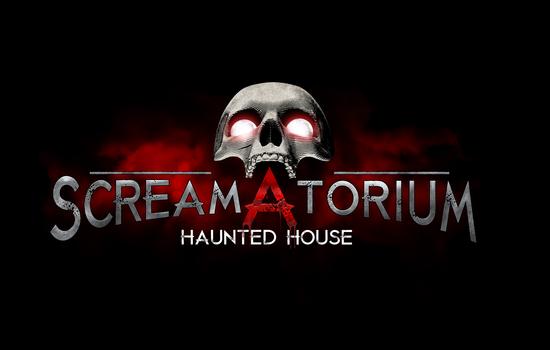 ABOUT "Screamatorium Haunted House"
This October Experience Southern Wisconsin's Extreme Halloween Event! R.I.P. Productions once again brings you one of the largest and most terrifying Halloween experiences in the region! The scale and variety of this event offers something to thrill even the boldest of Halloween fanatics and will feature over 20,000 square feet of horror, indoor waiting, movies, concessions and gift shop! R.I.P. Productions has been the producers of annual thrilling and spine-chilling haunted events since 2002... from the Screamatorium, Northern Illinois' #1 haunted attraction to Illinois' TOP 10 haunt...the original Trail of Screams. We take pride in SCARING people! SCREAMATORIUM Haunted House, Wisconsin's Ultimate Haunted House, is not only one of the scariest haunted houses in Wisconsin, but has been striking fear into the hearts of terrified visitors since 2008 in the Northern Illinois area and this year has risen the bar offering new excitement, over the top thrills and nonstop action packed experiences in the HISTORIC LANDMARK LOCATION (the old Brodhead Middle School built in 1906) featuring over 20,000 square feet of horror in a real haunted historic building! SCREAMATORIUM is also notable for its custom special effects, amazing actors, unique themes, and extremely detailed sets. Don't miss one of Wisconsin's best haunted houses...visit Screamatorium this Halloween season! Check out our Midway of Terror featuring a full concession stand with everything from sweet treats, nachos, popcorn, hot and cold beverages and all your favorite foods to satisfy your hunger for fear and browse our "Little Shop of Horrors" for souvenir t-shirts, glow in the dark items and other fun things that make your skin crawl.
406 10th Street, Brodhead, Wisconsin, 53520
815-871-9063

Haunted Houses

Recommended for Guests 12 and over (SCARY)
Join our email list to receive discount offers and updates.
September 27-28, October 4-5, 11-13, 18-20, 24-27, 31, November 1-2. Fridays & Saturdays, 7 p.m.-12 a.m. Weekdays & Sundays, 7 p.m.-11 p.m.
406 10th Street, Brodhead, Wisconsin, 53520