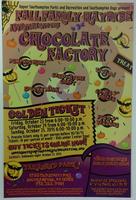 ABOUT "Family Friendly Hayride"
Upper Southampton Parks and Recreation, Southampton Days, Southampton Softball, Girl Scouts, Boy Scouts along with other community volunteers have come together and worked nonstop to create this exciting event for the entire family! It is not your traditional scary hayride, but a fun-filled adventure into Wonkka's Chocolate Factory!

Haunted Hayrides

Suitable for all guests and families (HALLOWEEN FUN)
Join our email list to receive discount offers and updates.
1255 2nd Street Pike, Southampton, Pennsylvania, 18966