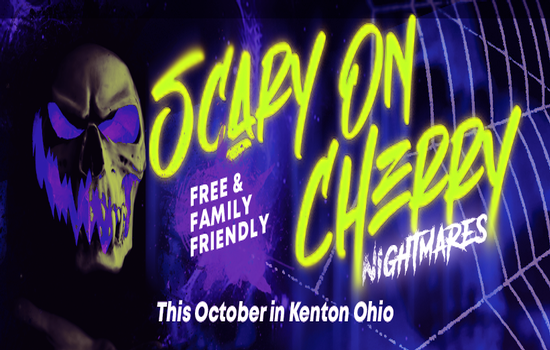 Every October Friday and Saturday our kids friendly walk-through display, musical lights you can dance to, and October 26th - 28th enjoy free Trick-or-Treating with candy and allergy-free options.
Cherry, Kenton, Ohio, 43326
954-372-7371

Haunted Houses

Suitable for All Guests and Families (MILD SCARES AND HALLOWEEN FUN)
Haunted House
Live Music
Home Haunt
Charity Haunt
Join our email list to receive discount offers and updates.
Ticket And Price Information
Free for everyone!!

Light and Projection Show: 7pm - 10pm Family Friendly Walk-Through: 6pm - 10pm Haunted House: 7pm - 10pm October 26th - 28th enjoy free Trick-or-Treating with candy and allergy-free options
Cherry, Kenton, Ohio, 43326