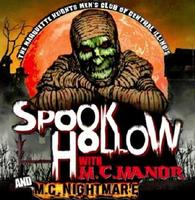 613 LaSalle Blvd, Marquette Heights, Illinois, 61554

Haunted Houses

Suitable for all guests and families (HALLOWEEN FUN)
Join our email list to receive discount offers and updates.
October 11, 12, 18, 19, 25, 26 - 2019 Ticket gate is open 7pm to 11pm
613 LaSalle Blvd, Marquette Heights, Illinois, 61554
We reserve the right to refuse admission to anyone. No Refunds or Exchanges.
You will experience intense audio and lighting, extreme low visibility, damp or wet conditions and a physically demanding environment. You should not participate if you are under 10 years of age, are pregnant, have claustrophobia, heart or respiratory problems. You will not be admitted if you appear intoxicated or are wearing any form of temporary cast, medical brace or crutches. No photography or videography is allowed. No Smoking, Drinking or Eating, No cell phone use while in the haunt unless for an emergency. This ticket is a revocable license and may be taken up and admission refused. Holder of this ticket understands that there is inherent risk involved with attending these events. Holder voluntarily assumes all risks and dangers associated with participating in these events. In consideration and acceptance of entrance, holder agrees to release the operator. its parent corporations, affiliates, officers, directors, employees, volunteers, and landlord from any liability, harm, injury or death, cost or expense whatsoever that may arise directly or indirectly from attending these events.
No Refunds or Exchanges! No Exceptions!