Sylvan Ramble Lights - Halloween Light Show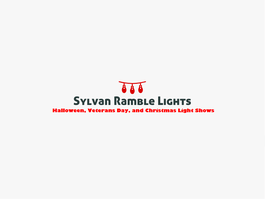 ABOUT "Sylvan Ramble Lights - Halloween Light Show"
There is no better way to spend Halloween than to visit a haunted house near you! Sylvan Ramble Light's Halloween event is just that. The only haunted house outfitted with Halloween lights that dance to music! This interactive experience will have spooky effects like fog and strobes, and have many interactive Halloween yards for you to visit. View our schedule to find a date that works with you! What started as a house with above average Christmas lights has turned into the best holiday light show in the city, maybe even state! We take Christmas lights one step further to include lights around Halloween and Veterans Day, and another step forward to include effects like water and smoke. Shows last about 20 minutes and feature popular songs that will be sure to get you in the holiday mood. This year we will be collecting donations for a local non profit, Clothes To Kids. Stop by our light show, on any night we are open, and experience Sylvan Ramble Lights for yourself.
4412 W Sylvan Ramble St, Tampa, Florida, 33609
(813) 296-8805

Haunted Houses

Suitable for all guests and families (HALLOWEEN FUN)
Join our email list to receive discount offers and updates.
Ticket And Price Information
No Tickets Needed - Free, but donations for Clothes To Kids are highly encouraged.

VIEW CALENDAR
Open select nights in October, November, and December. Halloween Shows 8:00, 8:30, 9:00, 9:30pm Veterans Day Shows 7:00, 7:30, 8:00, 8:30pm Christmas Shows 7:00, 7:30, 8:00, 8:30, 9:00pm
4412 W Sylvan Ramble St, Tampa, Florida, 33609