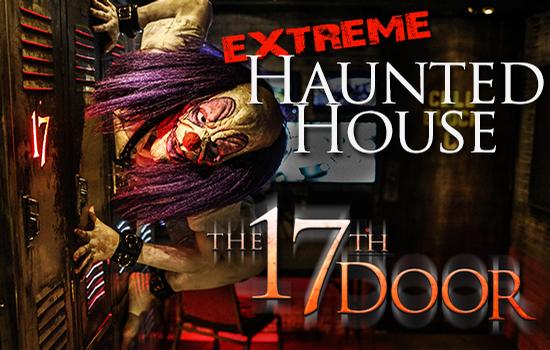 The 17th Door | 2022 Heinous crimes deserve a severe sentence at Perpetuum Penitentiary, the most horrendous prison. A darkness has seized control of the inmates. Muffled screams of suffering ooze out of every crack and crevice of the dismal stone walls. At Perpetuum, a new circle of hell has taken root. Courtesy of Vixi Labs, all prison treatment facilities will now be powered by revolutionary Vixi-technology. Operated by vile and sadistic engineers, their unorthodox methods for treating evils of humanity have hit new levels of depravity. They are enjoying every minute. Evil pervades this space which has become a black reality. The question is... Will it become yours? Go cautiously, as the prisoners of Perpetuum's cell blocks have no concept of confinement and are thirsty for the sweet-smelling blood of new victims. No one escapes. Your only hope is to survive. Will you cry Mercy or will you emerge from Perpetuum Penitentiary stronger than before?
1851 W Orangethorpe Ave, Fullerton, California, 92833
714-441-9080

Haunted Houses

Recommended for Guests 16 and over (VERY SCARY)
Join our email list to receive discount offers and updates.
Ticket And Price Information
You'll need to select the hour time slot for the date you wish to attend. Buy Now! Limited tickets available! - General Tickets as low as $32.00 - VIP Speed Pass Tickets as low as $39.00 - VIP + Field Trip add-on starting at $99.00

1851 W Orangethorpe Ave, Fullerton, California, 92833
No running, No lighters, No weapons, No high heels, You may be touched, You may get wet, Not recommended for pregnant women or guests with pacemakers or broken bones/casts, Safe word: Scream "Mercy" to be removed. You may experience claustrophobia, electrical shock, foul scents, bugs, strobe lighting, fog, dizziness, moving floors and loud noises this attraction is not recommended for visitors who have back problems, mental or heart conditions, are prone to seizures or are not physically fit. You assume all risk of injury by entering.The 17th Door is designed for mature audiences and is recommended for 16 years of age and older. It is not recommended for children under the age of 16.