Come face to face with your worst nightmares at the Waldorf Estate of Fear. Check into the Haunting at the Waldorf Hotel where Oliver is waiting to claim your soul. Or take a ride through Terror in the Corn, the areas exclusive haunted hayride. Then get locked into one of our Zombie Escape Rooms. Next, youll be begging for your life in Infection, an interactive game of survival. The terror begins on Route 209 in Lehighton every Friday & Saturday in October.
6325 Interchange Road, Lehighton, Pennsylvania, 18235
This attraction is miles from your location. MAP IT NOW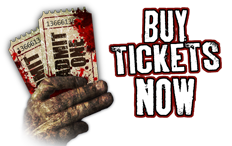 RATINGS
8.36 out of 10
Download a discount coupon email directly to your email.
SUBMIT

Brand new horror awaits you at the Waldorf Hotel… A portal to Hell has opened and the demons have possessed our once friendly establishment. Wander through what remains of our restaurant and hotel but be careful of who you come in contact with for they are not of this world. Our haunted Hotel is filled with high tech lights and tricks but most of all energetic, enthusiastic actors that will have you crying for your Mommy. Our newly renovated scenes will make you think you just stepped into a horror movie. What's new this year? Check in to find out… we dare you!!! A new day has come. Life as you know it is gone. Friends, family... they don't exist anymore!! Towns are destroyed, bridges are burned down. You spend every day just trying to survive, hoping to find food, water, survivors. You spend your nights praying you won't be found!! Think you can find a safe haven or will you just catch the INFECTION!! This interactive game of survival puts you in a zombie wasteland donning a flag belt with 3 flags representing your vital organs. Your goal, get out with your organs or become a ZOMBIE yourself!!! This task may seem simple but not with hungry zombies around every corner. Jump on the wagon and enter into the Pumpkin King's domain. See what evil lurks within the corn, from movie icons to original creations you're sure to be entertained. Don't worry our creatures won't touch you while you journey on this 20 minute hayride full of realistic sets that make you part of the action. Our good old fashion haunted attraction relies on live actors to deliver our scares. So sit back, relax and enjoy the Halloween fun!! The apocalypse has hit and you find yourself fighting for your life in a zombie infested wasteland when a survivor offers you refuge. He locks you in for safe keeping while he goes to look for more survivors but are you truly safe? You and up to 9 other survivors have 30 minutes to solve the riddles and clues that lead you to the key to get out before the undead get in. This is a medium level escape game recommended for 12 yrs or older. Reservations are suggested since availability is limited. Add a VIP upgrade to any ticket and gain entrance through a shorter line.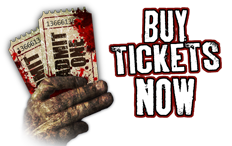 Waldorf Hotel-$17 Infection-$15 Terror in the Corn-$20 Scream package (any 2 attractions)-$30 Terror package (all 3 attractions)-$35 VIP-$15 Zombie Escape Room-$20

View Calendar
Every Fri & Sat in October from 7pm-11pm starting September 30th
6325 Interchange Road, Lehighton, Pennsylvania, 18235


No post found.

Not handicapped accessible - Recommended for ages 10 and up