North Florida's Halloween and Horror Destination!
11262 Beach Boulevard, Jacksonville, Florida, 32246
This attraction is miles from your location. MAP IT NOW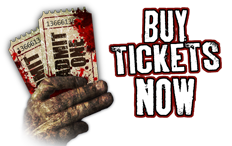 North Florida's Largest Haunted House is opening its doors once again to Spread the Holiday Fear. Warehouse 31 Unleashed will be returning for this holiday season with a very special event, 'A Very Merry Nightmare'. Four festive-themed houses await inside. Try to make it through the Twisted Toy Factory without becoming one yourself, find your way out of Frosty's Frozen Meats before he finds you, get through Krampus Hollow without being caught and finally, finish the night off in Candy Carnival, where the elves aren't completely blood-thirty at all! Happy Holidays!
11262 Beach Boulevard, Jacksonville, Florida, 32246
Warehouse 31 Unleashed VIDEOS