Winchester Mystery House - Unhinged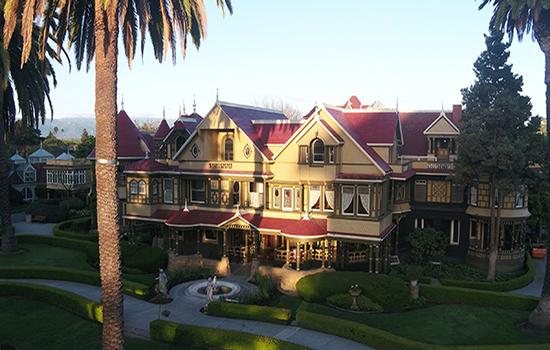 ABOUT "Winchester Mystery House - Unhinged"
For nearly 100 years the Winchester Mystery House in San Jose, California, has stood as a testament to the ingenuity, singular vision and lore that surrounds its namesake, Sarah Pardee Winchester (heiress to the Winchester Repeating Arms fortune). Originally known as Llanada Villa, today it stands as an architectural wonder, a time capsule of a bygone era and one of America's most celebrated haunted mansions. Visit www.winchestermysteryhouse.com for information on daily guided tours. #ComeUnhinged this Fall - Step into a real life psychological and paranormal thriller, while exploring the dark hallways of the cursed Winchester Estate. During this suspenseful walkthrough experience, you will trespass into forbidden rooms of the house—never before seen by the public—confront malicious spirits, and encounter terrifying scenes that will reveal the home's twisted tales and secrets. You'll be welcomed home by the residents…but will they let you leave? Tickets on Sale Now at www.winchesterunhinged.com
525 S. Winchester Blvd, San Jose, California, 95128
408-247-2000
Ticket And Price Information
The Mansion Tour is $39 for adults, $20 for children (6-12), $32 for seniors, military, and first responders with a valid ID. The Explore More Tour is only $15 when bundled with the Mansion Tour.

Open daily for tours. See www.winchestermysteryhouse.com/buy-tickets/ for updated ticket calendar.
Winchester Mystery House - Unhinged VIDEOS
Winchester Mystery House - Unhinged PHOTOS
525 S. Winchester Blvd, San Jose, California, 95128